Meet Bob.
Bob runs all of the dining and foodservice operations for a large hospital in Metro Detroit.
Bob has a small staff and the kitchen is only open during regular hospital hours.
Bob is committed to providing healthy, onsite dining options to the hospital staff, however only those working during regular hospital hours get the benefits of fresh food.
Bob's third shift employees are starting to complain about the lack of options, but his boss says that it is too costly to hire additional staff to cover the night shift.
Does this story sound familiar? If so, don't lose hope. The ReadyFlex system is the most versatile dining point-of-sale system, easily transitioning from cashier to self-service mode with a push of a button. The system allows for cashier service during peak hours and self-checkout with credit cards, market card or the 365Pay app!
ReadyFlex is an intuitive self-checkout and cashier system that is built for speed and efficiency.
With ReadyFlex you can:
• Offer fresh food around the clock
• Save on labor cost by switching to self-checkout mode during slow times
• Eliminate long lines and keep customers happy
• Train your staff quickly and reduce human error
How does it work?
In Cashier-mode, the cashier simply scans or selects the menu items and checks out customers just as they normally would.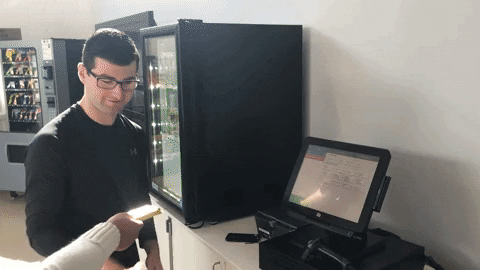 In Self-checkout mode, customers simply scan or select the menu item of their choice and pay using cash, credit, market card or the 365Pay app!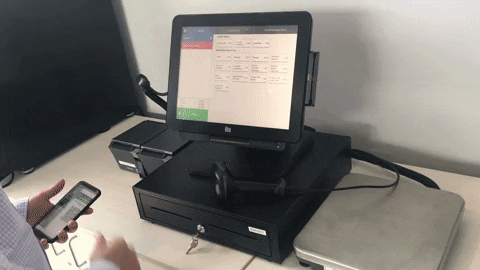 Select. Scan. Pay. Done. It's so easy!
Since installing ReadyFlex, Bob's employees are thrilled with their new cafeteria and the variety of fresh, healthy foods available 24/7!
Way to go, Bob!